Tantek 4D is one of Ireland, the UK and Europe's most exciting digital engineering companies to emerge.
The company carries out an expansive range of services within the Architectural, Engineering, Construction and Operations (AECO) industry, throughout Ireland, the UK and Europe. Utilising our vast experience within the business, Tantek 4D has worked hard to develop its reputation as a business that delivers services on time, within budget, and in a safe and sustainable manner. Health & Safety, Quality, Professionalism, and Performance, are the cornerstones of the firm, and are embedded within the company's vision for success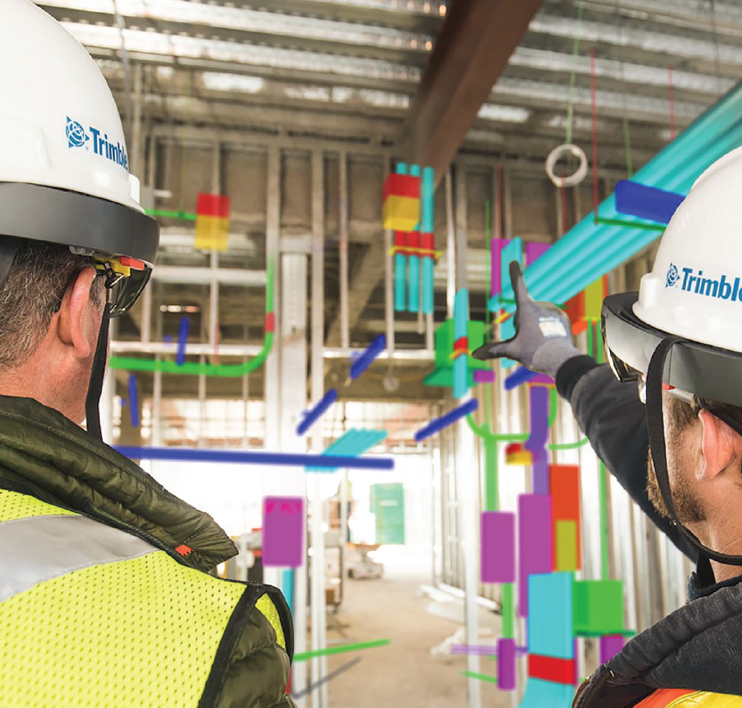 A full Digital service for your project
Tantek 4D provide a full digital service using the most innovative and advanced digital technologies available in the market. The company differentiates itself from its competitors by going that extra mile – providing a 'one-stop shop' service – by assisting clients with digital technology solutions from design conception through to project completion.
Unique features also include:
Over 30 years' experience within the AECO industry

All directors and staff members are academically qualified (PhD, MSc, BEng)

The most advanced and innovative technologies are utilised throughout the business

The firm is a paperless company; driving sustainability practices throughout
Huge Benefits to the AECO Industry
Tantek 4D's services have the potential to deliver huge benefits to a multitude of disciplines within the AECO industry. Through the adoption of our services, clients will benefit from more efficient workflows and improved productivity, thereby increasing overall profitability. Tantek 4D will assist companies in the transformation to 'digitalisation', helping clients reduce costs and improve schedules; which have been challenging targets for the AECO industry.
Residential

Industrial

Civil Engineering

Retail

Education

Mechanical & Electrical

Commercial

Pharmaceutical

Rail & Road Infrastructure

Healthcare

Leisure

Manufacturing

Renewable Energy

Mining

Oil and Gas

Archaeology

Heritage & Restoration
At Tantek 4D we endeavour to be Industry Disruptors by challenging rudimentary workflows and processes and offering new digital innovative ways of thinking. We are fast becoming Digital Leaders, driving long-term digital transformation across the AECO sector.
At Tantek4D we focus heavily on Quality Assurance for our clients, providing them with confidence that quality requirements will be fulfilled. We excel in solving complex problems for our clients and instil integrity and honesty in the work we do. We seamlessly collaborate with the Client's team, delivering a truly collaborative environment through the use of digital technologies & workflows.